The Grodzinsky Group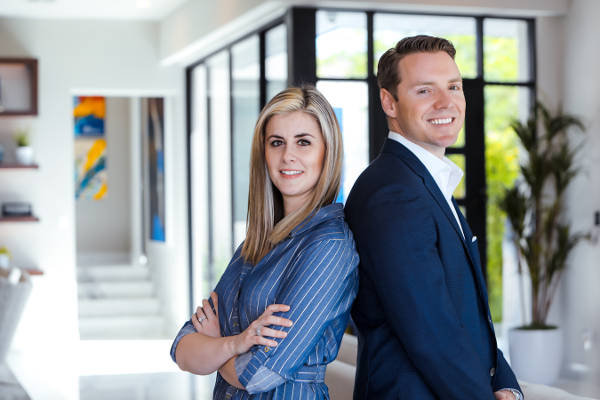 With over 18 years of experience and a reputation for excellence, Alex Grodzinsky and his wife Zoe are a power couple in the Las Vegas, Henderson, and Summerlin areas. Ranked in the top 1% of real estate professionals, Alex, who was born in London, England, is a second-generation realtor who has honed his skills and expertise through years of experience and a deep understanding of the local real estate market. Zoe, coming from a background in the medical field, brings an extra level of care and compassion to their clients as the lead buyer specialist and listing coordinator.
Whether you're looking for your dream luxury home, seeking to make a smart investment, or needing expert representation to sell your property, Alex and Zoe, together with their team of support, have the skills and expertise to help you achieve your goals. They are dedicated to providing personalized service that goes above and beyond industry standards, and they are committed to helping their clients navigate the ever-changing real estate market with ease.
With a focus on expert negotiation, proactive and innovative marketing strategies, and unparalleled communication, Alex and Zoe, along with their team, are well-equipped to help you get the best possible outcome for your next move. Their commitment to excellence sets them apart in the local real estate market, and their use of the latest technology ensures that their clients are always ahead of the curve.
If you're looking for real estate agents who truly care about their clients and are committed to getting results, look no further. Contact Alex and Zoe today at 702-445-3706 to experience the difference that comes with working with a top-performing real estate couple and their dedicated team.